Goodbye Viviana Fabiano
"My time at 'de Stilte' has been a journey of 5 years. A journey of engagement in the work and personal development."
By starting working at 'de Stilte' I immediately felt a strong feeling of belonging and acceptance. I felt that my diversity and my unique self was accepted right away. I felt like my presence mattered and I could actively contributed in a lot of things in the company.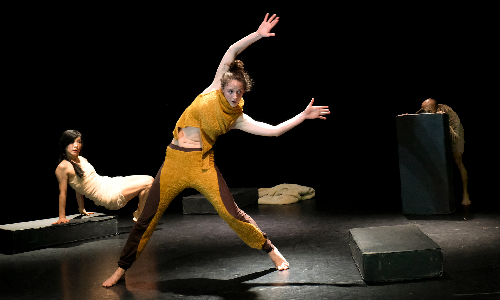 Scenefoto Monkey Dreams (Rainer Berson)
The philosophy of "de Stilte" is to highlight the differences of each individuals of the members of the company, and that acceptance allowed me to feel valued and empowered in my diversity and uniqueness. This has been a impacting element for my own personal growth as human being during those times.
The company has a way of uniting the members of the team which swings between community and hierarchy. Each one of the 12 dancers is involved in the complexity of the planning of the shows, in the little practical things like washing costumes, basically the whole background of what happens behind the scenes, next to dancing and performing. It requires communicational skills and self organization, which is something I will take with me in the future because I believe it is beneficial in any kind of situation I will encounter in my life.
I had the opportunity to be part of Jack Timmermans's processes of creation. I got to learn the important elements of how to make a dance piece for young audience, understanding its compositional and dramaturgical aspects. Because the repertoire of the company is based on a lot of shows made by him, I could dive in totally in his work, in his approach of creating and his choreographic vision. It is a very close and accessible way of working together where the dancers are extremely active in making artistic choices, in giving feedback, in reflecting on the piece, in creating movement material etc. In that way that feeling of contribution that I described before was increasing during those times. I am grateful for receiving that knowledge and I will incorporate that as a wisdom for my future career as a choreographer.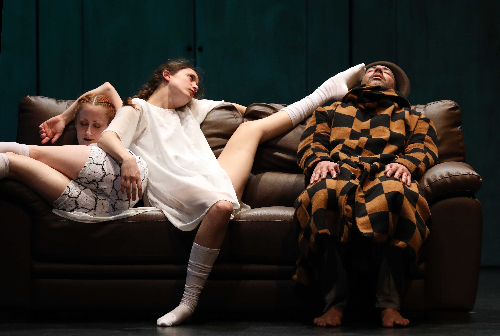 Scenefoto de Ontspoking (Hans Gerritsen)
Besides creating, I had the possibility to perform those shows in tour Internationally. I enjoyed traveling with my colleagues and having so many different and beautiful experiences enriched me personally and professionally.
Young audience is different from adult audience. I had a process of learning by the experiences of performing a lot of shows in theaters and in schools as well. I remember performing in a school for the first time. The kids were very close by and I was feeling vulnerable because of that extreme closeness. At the same time I find it an important element for its educational aspect. What I mean is that it is a different experience to watch a show in a theater versus a live performance with a small amount of distance. By performing in such a intimate closed space, it gives the privilege for the kid to notice details and to feel the energy of a performer close by, almost sometimes scary and uncomfortable for them but in that way they will have a special encounter with the performer whom later on will assist and guide them in the workshop.
Love,
Viviana Fabiano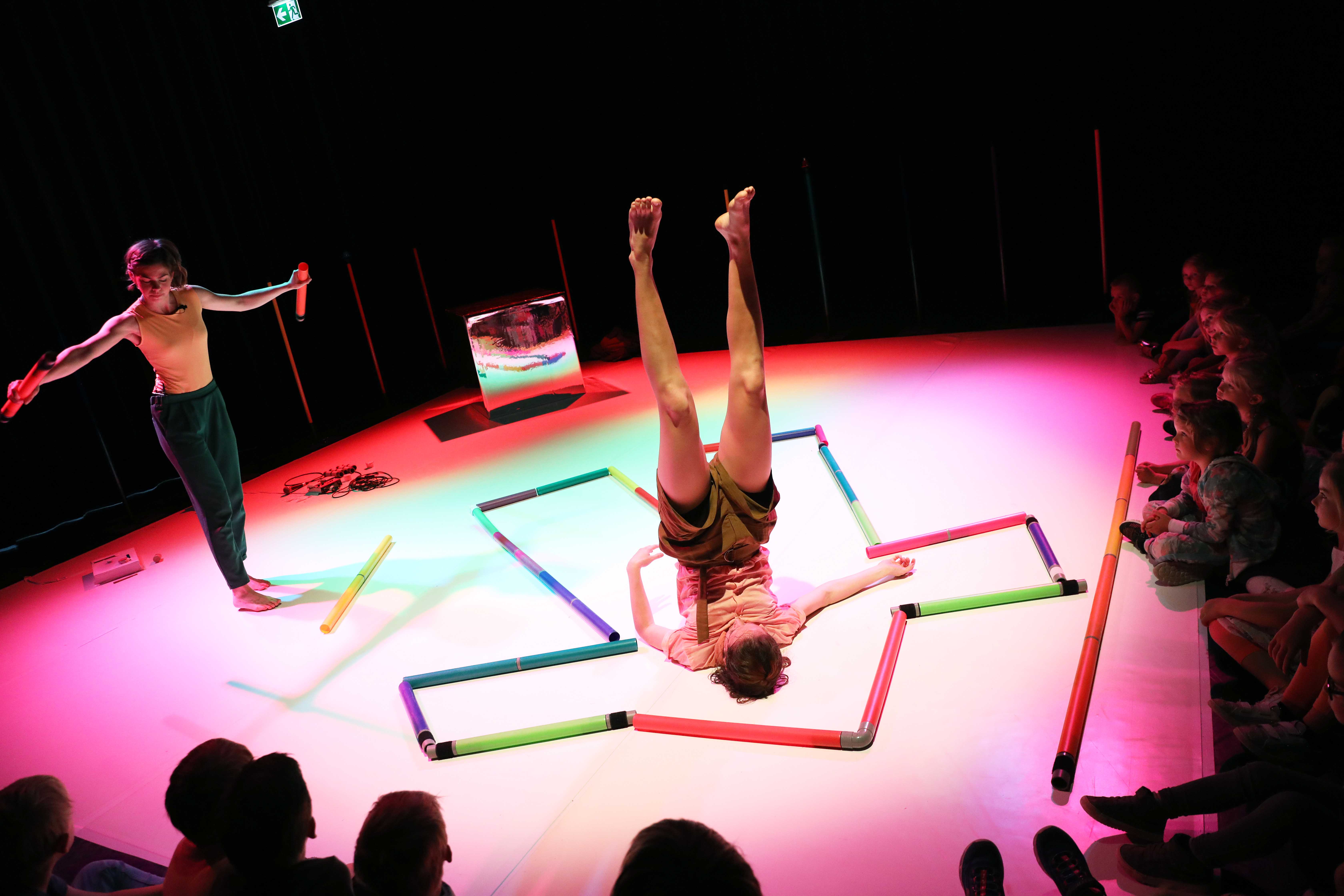 Scenefoto do-re-mi-ka-do (Hans Gerritsen)
1
2
3
4
5
6
7